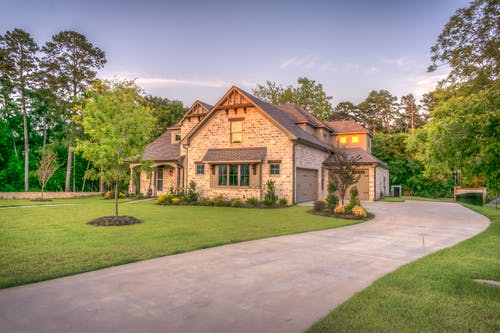 Home Insurance San Antonio Can Protect Your Biggest Asset
For the average American, their home is the most valued asset. Indeed, home insurance San Antonio is important to protect your home from certain perils. For example, the most commonly insured peril in a home insurance policy is fire. Although it is not the most frequent cause of home insurance claims, fire does tend to be the costliest one. Imagine forgetting to turn off the stove and a frying pan catches fire. A good home insurance policy should cover the losses.
Wind and Hail Coverage
Home insurance policies will typically divide the deductibles into two sections. The first deductible will be a deductible for other perils. The second deductible will be for wind and hail. Moreover, it is important to know that the deductible will equal a percentage of the dwelling coverage. For example, assume that you have a 1% wind and hail deductible. If a windstorm damages your house, the deductible will need to be paid first before the policy will cover any loss. Additionally, it is important to ask your agent if wind and hail coverage is included in the policy. Moreover, it is equally important to ask your agent what the deductible limits are.
Mortgage Companies Require Home Insurance
When a house is mortgaged, the mortgage company will require hazard insurance. Hazard insurance is also called home insurance or homeowner's insurance. Indeed, when an insurance policy is cancelled by an insurance company, the mortgage company will force place a coverage for the dwelling. Moreover, forced-place coverage tends to be very expensive. Not only is it very expensive, but it typically will only cover the dwelling and not the contents. This is one reason why it is important not to let your home insurance cancel.
Call a local agent who can help with your insurance needs
In San Antonio, TX
AlphaSure Affordable Insurance Svcs
16500 San Pedro Ave Suite 296
San Antonio, TX 78232
Office (210) 888-1750
Fax (210) 564-9097
In Laredo, TX
AlphaSure Affordable Insurance Svcs
201 W Del Mar Blvd Ste 20
Laredo, TX 78041
Office (956) 729-9500
Fax (956) 729-9550
AlphaSure Affordable Insurance Services is licensed in the State of Texas.
Laredo, TX Home Insurance Agency | AlphaSure Affordable Insurance Svcs (alpha-insure.com)