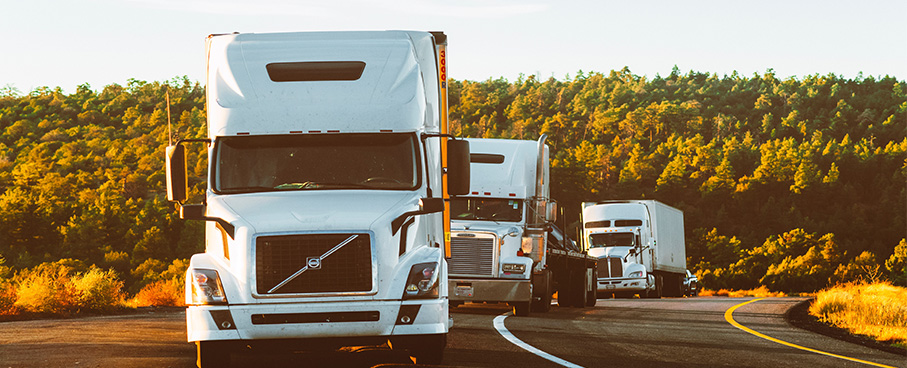 Home »
Trucking Liability Trucker's Insurance
Request a Quote
Trucking Liability Trucker's Insurance in Texas
Trucking is Big Business
One of the largest segments of the Texas economy is Trucking. According to the Texas Department of Transportation, the trucking industry supports over 1 million jobs. Indeed, it is inevitable to encounter at least one 18 wheelers on the road at any given time. In Texas, the trucking industry is regulated by the Texas Department of Transportation (TxDOT), which works in conjunction with the U.S. Department of Transportation. In order to keep the public safe, TxDOT and USDOT set guidelines which must be followed.
Trucking Liability Insurance aka Trucker's Insurance
One of the principal requirements established for truckers is to maintain adequate trucking liability insurance limits. Whether the trucker is on dispatch or not, trucking liability covers the bodily injury and property damage to others. The trucking liability insurance limit ranges anywhere from $500,000 to $5 million. Thus, before operating an 18-wheeler or commercial vehicle in Texas, be sure to check with the TxDMV and USDOT to confirm you meet the minimum trucker's insurance limit.
Why is Trucker's Insurance High?
In physics, mass times velocity equals to momentum. The greater of either will correlate to a greater momentum. At 70 miles per hour, an 80,000 pound 18-wheeler has a lot of momentum. Thus, the distance and force required to stop one is great. Indeed, the damages caused by an 18-wheeler crash is high. Moreover, personal injury lawyers are always seeking a "homerun" case involving an insured trucker. Consequently, the price of trucking insurance goes up.
Trucking Liability Premiums
Trucking liability insurance rates are impacted by several variables. Like a car or commercial auto insurance policy, trucking liability insurance companies will partly base their rate on driving history, claims history, accident history as well as credit history. However, unlike a personal auto insurance policy, trucking liability insurance companies also base their rates and eligibilities on the out of service violations. Thus, in order to maintain the lowest possible price, it is important to maintain a good driving record and zero out of service violations.
Discounts in Trucking Liability Insurance
Like a Texas standard auto insurance policy, trucker's insurance policies also have discounts available. For example, Progressive Insurance offers a prior insurance discount and a discount for maintaining a separate general liability policy. Another big discount that Progressive offers is called the ELD discount. Once you have your electronic logging device set up, you can apply for the ELD discount which can add a significant savings.
To learn more about permits, carrier registration, or other questions, truckers should contact the TxDMV or USDOT. motor carrier registration, oversize and overweight load permits, or other questions.